*
This post contains adult words and information and is intended only for those old enough to appreciate it!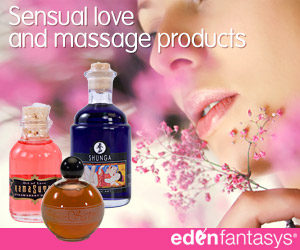 It is almost Thanksgiving..what are you thankful for? Like everyone else,I am thankful for family and friends, my life and everything in it,but..
I am also thankful for a great sex life.I mean,let's get real here,for me it all comes down to that.Great sex is the answer to life.Think about it.You have a bad day..what makes you feel better than multiple orgasms? If I am sexually frustrated,which I avoid if at all possible,I am a real pain to be around.Sometimes you might be tired,grouchy or just not in the mood but with a little help from my friends at
Eden Fantasys
,you can fix that problem in a hurry..or not if you please.
I am thankful for the selection of lingerie available.We have all probably felt fat,old or unattractive at one point or another but seeing his reaction to you in something sexy sure goes a long way in making you feel better.What man wouldn't appreciate his woman in this
Peignoir Set
?
What about when the kids drive you crazy,your car breaks down or your boss makes you want to scream? I am thankful for a nice,soft massage from my man.The
Intimate Kisses Aphrodisiac Oil
is a great way to go from super stressed wreck to after sex glow with a relaxing massage on the way.
I am thankful for the times when I just get to enjoy my husband.You know what I mean.Those days when all you can think about is getting your hands on him...and his on you. A fun way to show your affection is with
The Better Sex Guide to the Kama Sutra
. Learning new ways to enjoy your partner is erotic and satisfying...oh so thankful for this one
These are just a few of the reasons I am thankful for Eden Fantasys.You should stop by the site and see what you can be thankful for!
* All opinions are my own.I will receive a gift code for sharing my experiences with you as an Eden Fantasys Ambassador.Be sure to check back because I will be offering the code to one of my readers in the One Stop Christmas Hop coming soon!